Impact Podcast: Urban Innovation and NYC's Tech Ecosystem with Micah Kotch of Urban-X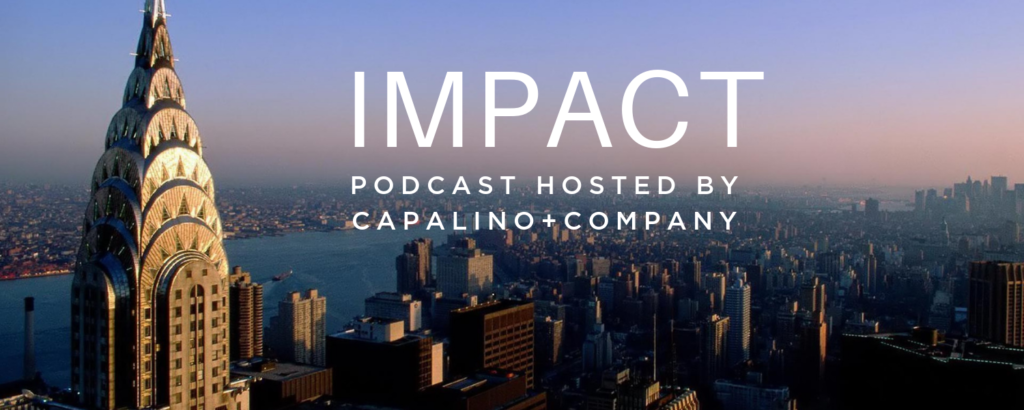 Capalino Vice President Chante Harris and Senior Vice President Tom Gray sit down with Micah Kotch of URBAN-X to discuss urban innovation and the tech ecosystem in New York City. Their conversation covers the City's initiatives regarding growing tech and the built environment, what it takes for growth-stage ventures to scale and launch products in this market, and challenges and opportunities for future growth.
Listen to the full episode to hear Micah's thoughts and expertise on the following questions:
Where do you see the most opportunity for New York in relation to a growing tech and innovation ecosystem?
What is one goal you hope the City will accomplish in the next year as it relates to the built environment?
What is another City implementing exciting solutions currently? What are they?
What company tackling a big urban problem right now are you most excited about?