Impact Podcast: The Housing Stability and Tenant Protections Act of 2019 (Part 2 of 2)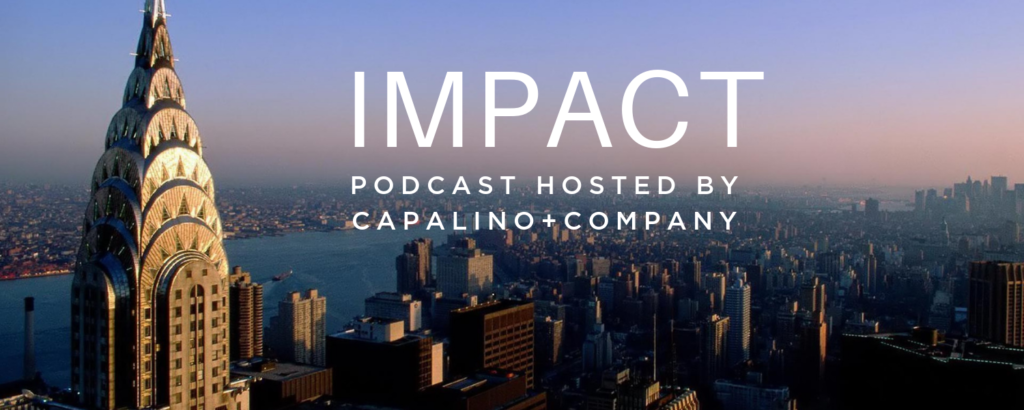 ---
Listen to Part 2 of our engaging and focused discussion on the Housing Stability and Tenant Protections Act of 2019. June 2019 will go down in the annals of New York history as a month that saw sweeping change in regulations for rent stabilized and rent controlled apartments. Some have characterized this as the natural result of a steady drumbeat of progressive initiatives that represent a groundswell of community and tenant activism. Others view the Housing Stability and Tenant Protections Act of 2019 as the opening salvo in what may turn out to be a pitched and prolonged battle over property rights.
Capalino's Executive Vice President Susan Hinkson recently sat down with four industry leaders who spoke openly about the new regulations and the material impact on both tenants and landlords. Participants include:
Charles Bendit, Co-CEO of Taconic Investment Partners
Jay Neveloff, Chair of the Real Estate practice at Kramer Levin
Andrea Kretchmer, Founding principal of Xenolith Partners LLC
Blaine Z. Schwadel, Supervisor of the Regulatory Law Group at Rosenberg and Estis, PC.
"Carene's Theme" by Morry Campbell. Recorded at Perpetrators Undisclosed Music.
Podcast recorded at Gotham Podcast Studios, New York City.