NYC Election Results: A Big Move Toward Diversity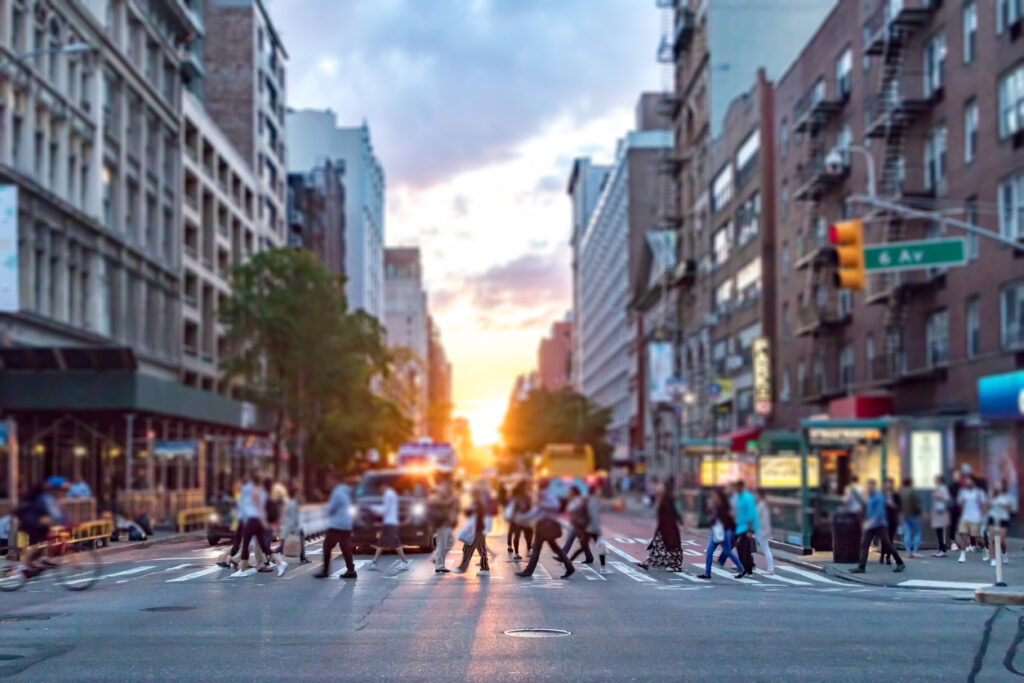 New leadership will take office in New York City in 2022, rapidly changing the political landscape. Over 70% of local offices were up for grabs in Tuesday's election, including the Mayor, Comptroller, all five Borough Presidents, and over 35 Council Seats. The impact of this election will be felt across all business sectors and communities as leaders develop a roadmap for NYC's economic recovery, while faced with waning federal funding.
The NYC election results did not contain many surprises – the Democratic nominees at the top of the ballot, including Eric Adams, Brad Lander and Jumaane Williams cruised to victory. As expected, Council Members Vanessa Gibson (Bronx), Mark Levine (Manhattan) and Antonio Reynoso (Brooklyn) were elevated to Borough President, while Queens Borough President Donovan Richards, fresh off of a special election victory last year, was elected to a full term.
While most of the attention now turns to the Mayor-elect's transition as he begins to make appointments and lay out his priorities, the important role that the changing dynamics of the City Council will play in shaping policy in New York City should not be underestimated. There will be a few familiar faces in the new Council, but nearly two-thirds of the Council will be sworn in for the first time, marking a series of "firsts" in 2022.
When the new class of Council Members convenes in City Hall's Chambers in January, it will be the most diverse legislative body in New York City's history. For the first time ever, women will hold a majority (31 of 51) Council seats. Shahana Hanif of Brooklyn will become the first Muslim woman in the Council; Crystal Hudson and Kristin Richardson Jordan will be the first openly gay Black women to serve on the Council. There will be more Asian American representatives than ever before, including the first two South Asian American Council Members and the first Korean American Council Member. Jennifer Gutiérrez will be the first Colombian American in the Council. In short, the New York City Council will look more like New York – a city whose energy is derived from the cultural diversity reflected in our neighborhoods.
This Council will also bring with them a range of experience. Some have spent years in government, as State Assembly Members, commissioners, or staff members to elected officials, while many others will be navigating New York City's complicated bureaucracy from the inside for the first time. Chi Ossé, who at 23 years old will be the youngest Member and perhaps the first Gen Z elected in NYC, will serve alongside Council Members such as Gale Brewer, Charles Barron, Jim Gennaro, and Darlene Mealy, who are returning for their second stints in the Council.
The Council will be progressive, for certain, but it also stands to be more ideologically diverse. Two candidates endorsed by the Democratic Socialists of America (DSA), Tiffany Cabán of Queens and Alexa Avilés of Brooklyn, easily won their districts and will become the first two DSA members to serve in the Council. Meanwhile, Republicans seem poised to increase the size of their caucus next year from three seats to at least five. While still a minority, a group of conservative-leaning Democrats may join Republicans to increase their influence.
What will this shift mean for New Yorkers? Over the last eight years, Mayor de Blasio has not vetoed a single piece of legislation; historically, most of the substantive debate on policy has occurred before bills are brought to the floor at the Council's Stated Meetings, where dissent is typically minimal. As New York City faces daunting challenges ahead – laying the groundwork for a more equitable economic recovery, navigating tough decisions as federal funding starts to wane, tackling the affordable housing shortage, and addressing the crisis at Rikers, among them – more diverse viewpoints and lived experiences among our representatives should lead to more robust (hopefully still collegial) public debate about how to begin resolving these issues. New York City will be better for it.