Standing in Solidarity With the Bahamians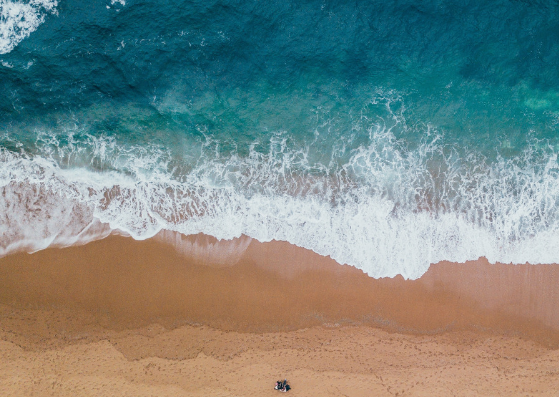 Written by Katika Barbul, Capalino
Hurricane Dorian will forever be notorious for its catastrophic devastation on the Bahamas. A tropical wave in the Central Atlantic rapidly intensified to an unparalleled Category 5 with 185 mph winds sustained at landfall and a storm surge at nearly two-dozen feet, ravaging the country and leaving at least 70,000 homeless and 50 recorded deaths. Now, parts of the Bahamas' northern chain of islands are virtually uninhabitable – with no water, power, food, and shelter, infrastructure collapsed, meaning our Bahamian neighbors are undoubtedly in a desperate time of need. This unprecedented natural disaster serves as an opportune moment to remember the importance of charity in helping uplift a community.
Capalino encourages our friends and partners to consider donating and aiding Bahamians to recover from this unprecedented disaster. Below, we've curated a list of several reputable organizations accepting donations:
This is a non-government, emergency response organization that simultaneously provides disaster relief to cities internationally and facilitates veterans' transition to civilian life. All of Team Rubicon's services are free; they simply want to provide vulnerable communities with the resources they need to survive and persevere after a disaster. Team Rubicon's mission is unique because they believe charitable service gives veterans a new sense of purpose and fosters their physical, emotional, and social wellbeing.
This is a non-profit founded by Celebrity Chef José Andrés that has already served over 100,000 hot meals to support struggling residents and first responders, spreading hope through food. On Tuesday, more than 100 tons of relief supplies were loaded onto yachts and delivered to the Bahamas on Wednesday. Chef Andrés believes they will need to continue their work for quite a few more weeks.
This is a program specifically focused on granting humanitarian aid for children in crisis. UNICEF has responded to the crisis thus far by providing 1.5 tons of lifesaving supplies to ensure 9,500 families impacted by the hurricane have access to safe water. This first shipment included over 400,000 water purification tablets and several 5,000-liter water tanks. This is a crucial contribution because lack of safe water makes children and families susceptible to contracting waterborne illnesses.
National Association of the Bahamas
This is a non-profit organization founded to empower the Bahamian community in 1993. They are accepting donations for general relief efforts and guarantee that 100% all donations received will strictly be used to assist the hurricane victims. Their website also offers a list of supplies urgently needed during this recovery period and various drop-off locations.
This cruise company is in partnership with the Bahamian government and several local organizations to ensure their $1 million charitable donation is properly allocated. They promise to distribute 20,000 meals daily, supply thousands of water bottles and generators, and use their boats to ferry passengers to safer locations. You can visit their website to donate for general relief efforts.
This is a non-profit disaster relief organization that is committed to resolving emergency medical needs and supporting long-term care initiatives. Americares' emergency response team is preparing to deploy emergency medical staff and ship medicine to disaster survivors. This organization has extensive credibility of responding to natural disasters, approximately 30 worldwide annually.
International Fund for Animal Welfare
Hurricane Dorian's heavy rainfall and flooding killed over a hundred cats and dogs and left thousands of animals in dire need of rescue and veterinary care. IFAW is partnering with other animal welfare organizations to transport the surviving animals off the island to shelters within the United States and put them up for adoption to the general public. This organization also helps to find displaced animals and reunite them with their owners.
There are many ways to get involved! However, if you generously decide to donate it is imperative that you protect yourself and confirm your money isn't inadvertently funneled to online scammers. Investigate! Do not send donations to a foreign bank or people who directly contact you claiming to be a victim. Furthermore, examine a charity's authorized website through a simple Google search. Most non-profit web addresses end with .org not .com or a series of numbers. If you're still in doubt, use Charity Navigator.
There is so much power in community – be inspired and be kind!
---