Travis Terry Shines a Spotlight on the QueensWay at ABNY Young Professionals Event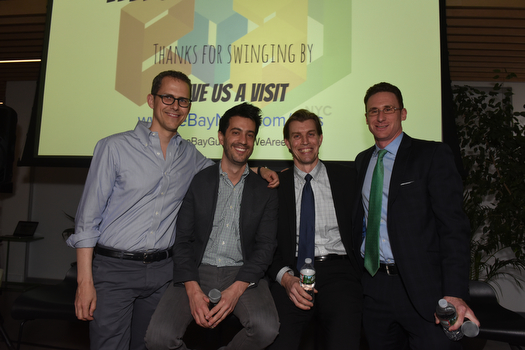 On Thursday, April 28, the ABNY Young Professionals Network hosted a reception and panel at eBay's Chelsea office, entitled "Shaping the City: A Panel & Discussion on Unique Public Works Projects in NYC." Capalino's Chief Operating Officer Travis Terry, an active member of the Steering Committee of Friends of the QueensWay, shined a light on the QueensWay, one of the most unique public works projects in New York City.
T
ravis joined panelists Dan Barasch, Co-Founder and Executive Director of the Lowline, and Thomas McKnight, Executive Vice President of the NYC Economic Development Corporation, who spoke on behalf of the Brooklyn-Queens Connector (BQX) project. The conversation, which was moderated by Robert Hammond, Co-Founder and Executive Director of Friends of the High Line, centered on how the public, private and philanthropic sectors are thinking creatively when it comes to utilizing public spaces.
Travis, a devoted Queens resident and active community member, has been a proud supporter of the transformative QueensWay project since its inception and spoke about the many benefits that this project brings to its surrounding community.
"What makes the QueensWay truly special is that it will provide a park to all ages, including many children who currently do not have easy access to open space," said Travis.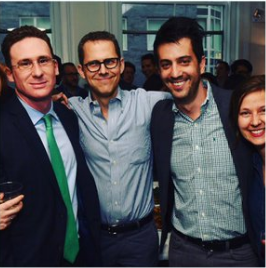 Once completed, this community-led effort will convert a blighted, 3.5 mile stretch of abandoned railway in Central Queens into a family-friendly linear park and cultural greenway. The QueensWay will serve as a connector both to the neighborhoods of Rego Park, Forest Hills, Richmond Hill, Glendale, Woodhaven, and Ozone Park, and to the diverse communities it unites.
The QueensWay is yet another innovative example of New Yorkers finding green space in a constantly growing dense city. It is part of latest generation of public works projects that are reinventing recreation and green space, providing better transit options, and bringing equity to more of New York City.
To learn more about the Queensway, please visit: http://thequeensway.org/
Watch video of Travis from this event below, or view on YouTube. 
Check out these events this weekend:
Jane's Walk: An Early Look at the QueensWay
Saturday, May 7, 2016
11:00 am – 1:00 pm
A QueensWay Tour with "Wildman" Steve Brill
Saturday, May 7, 2016
1:00 pm – 3:30 pm
The ABNY Young Professionals Network was created in 2011 to cultivate the next generation of New York's civic leaders. The ABNY Young Professionals have hosted industry leaders, topical experts and thought influencers to discuss the importance of civic engagement and generally raise awareness about the critical issues facing our city and state.
To read more about the ABNY Young Professionals Network and register for upcoming events, visit: ABNY Young Professionals Network
Click here to read Travis' full bio:
---
Sign up for our weekly newsletter here to keep up with the latest news in New York.