Harnessing Artificial Intelligence: CUNY-IBM Watson Social Impact Challenge Helps NYC Public Sector
On May 3, 2019, ten teams of CUNY students competed for prizes in the final round of the 2019 CUNY IBM Watson Social Impact Challenge. The mission of this competition is to provide CUNY students with the opportunity to apply Artificial Intelligence (AI) technology to solve problems facing NYC's public sector. The students developed and utilized essential skills such as critical thinking, communication skills and technological literacy to help solve concrete policy challenges.
Stan Altman, PhD, Professor at Baruch College's Marxe School of Public and International Affairs and Stan Litow, former President of the IBM Foundation and its Citizenship Program, conceived this idea four years ago. With support from IBM, the Donald and Shelley Rubin Foundation, Baruch College and CUNY, over 1,000 students have participated in these competitions. This year, 210 students from 19 of CUNY's 25 campuses joined the challenge, demonstrating the demand for experience-based learning opportunities to solve real world problems, using 21st century technology such as IBM's Watson technology.
Learn more about the competition here: http://www1.cuny.edu/mu/forum/2019/05/09/cuny-students-create-artificial-intelligence-tools-to-help-veterans-students-and-the-transit-system/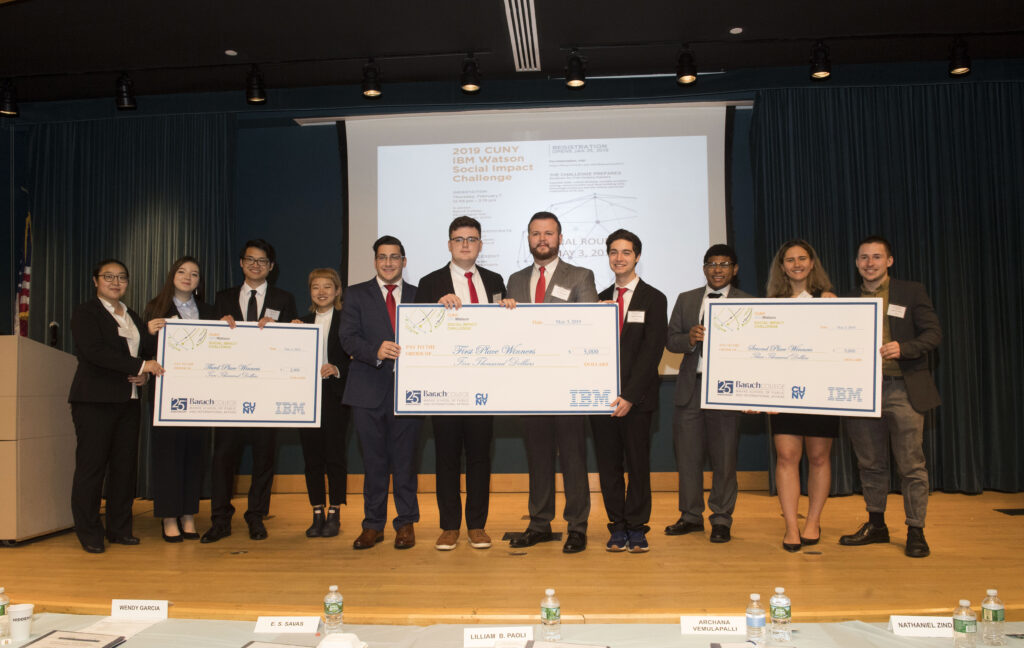 ---
Get The Latest From Capalino! Sign up for our free weekly newsletter for a roundup of top news and appointments from New York City and State government straight to your inbox every Friday. Click here to subscribe to Affairs+Appointments.