Capalino Announces Promotion of Ashley Thompson DiNardo to Managing Director
Thompson DiNardo will oversee the firm's Lobbying team, providing clients with the relationships and strategic insights to enable success in New York City, Albany, and the surrounding region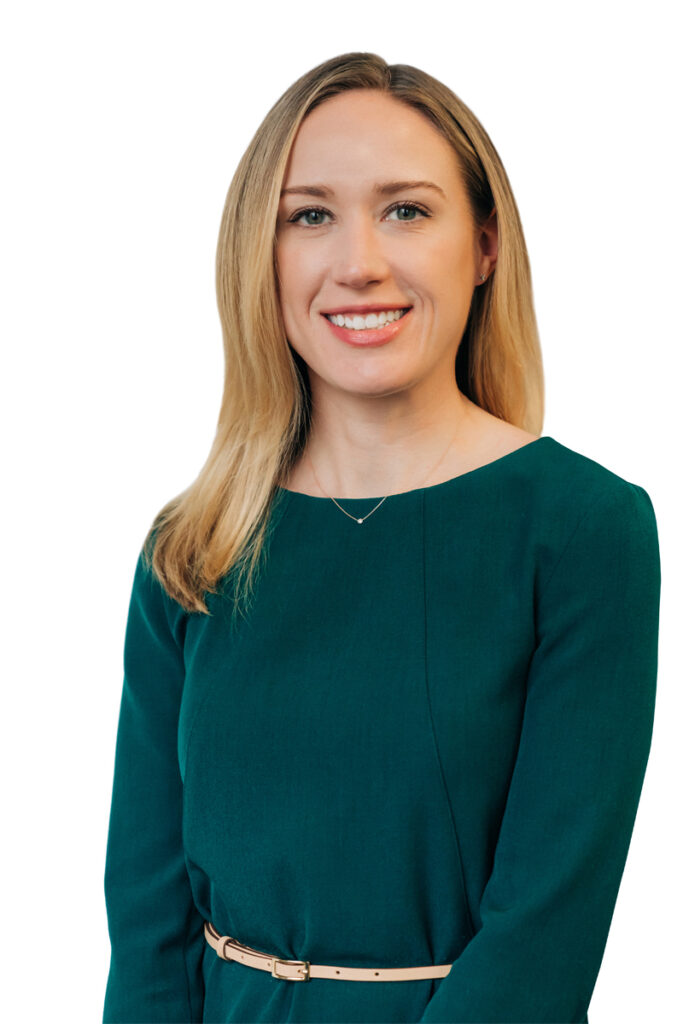 Capalino, New York City's leading lobbying and urban strategy firm, is thrilled to announce the promotion of Ashley Thompson DiNardo to Managing Director, overseeing its lobbying division. For decades, Capalino's lobbying team has advised global brands, real estate companies and non-profits on projects that help shape the economic, civic and social growth of New York City and State. See a list of Capalino's successes here.
"I'm excited and honored to oversee Capalino's well-established lobbying practice, especially as we grow our services to help our clients navigate NYC and Albany," said Ashley Thompson DiNardo. "I look forward to continue working with our amazing team and clients to help shape the future of New York."
With her extensive background in legislative, budget, and land use processes, Ashley has played a vital role in securing the approvals of projects such as the Times Square pedestrian plazas, expanding UPS's business operations, the Fair Futures campaign to secure funding for individuals aging out of foster care, and Two Trees' River Ring development.
"This is a wonderful moment for Capalino because Ashley is one of most talented and thoughtful people I know," said Travis Terry, President of Capalino. "Her leadership of our lobbying team and participation in corporate decision-making will absolutely help Capalino realize its vision of being the top urban strategy firm through its combination of lobbying, strategic consulting and transactional work. Since the day she joined the firm in October 2015, Ashley delivered impressive results for our clients on land use, budget and legislative matters with the highest degree of dignity and honesty. On behalf of the whole Capalino team, we congratulate her and express our sincerest appreciation of her leadership!"
"Ashley has worked tirelessly with the Times Square Alliance to coordinate complicated advocacy issues through many contacts in the Mayor's Office and City Council as well as brokering very productive conversations with many city agencies to be sure that clear and decisive actions were taken to address issues and improve Times Square for all. We look forward to our continued work with her on creating a better Times Square as we navigate the next stage in the neighborhood's evolution," said Tom Harris, President of Times Square Alliance.
"When we needed an innovative strategy and execution to expand our business operations in NYC, UPS turned to Ashley and the Capalino team, said Axel Carrion, Vice President of State Government & Public Affairs, UPS. "Ashley helped elevate our company as an industry leader on issues related to transportation, sustainability and labor. She was instrumental in helping us build relationships with key government officials and other stakeholders and developed messaging that supports UPS's growth in NYC."
"Ashley Thompson DiNardo is an exceptional talent in government relations," said former Council Member Stephen Levin. "Across more than 15 years in government and politics, Ashley has built up an encyclopedic understanding and familiarity with how to get stuff done in NYC. I am certain that in her role as Managing Director at Capalino, Ashley will wield her commitment and knowledge expertly on behalf of her clients."
Prior to Capalino, Ashley worked in the Mayor's Office in Intergovernmental Affairs and served as Chief of Staff to Councilmember Stephen Levin from Brooklyn and Chair of the General Welfare Committee.
Getting things done in New York's political and regulatory environment can be incredibly complicated, and Ashley has a proven track record building meaningful relationships with communities and civic stakeholders. Combining her lobbying expertise with actionable strategic insights, Ashley has a unique ability to develop comprehensive strategies for her clients and knows what it takes to achieve this success. Capalino is the leading urban strategy firm in New York, servicing companies and not-for-profits doing business throughout the city and state. We develop and execute forward-thinking strategies to help our clients effectively navigate the complex business, political, social and regulatory landscape. Combining knowledge in real estate, lobbying, strategic planning, market research, procurement, and financing, we get it done.
Find out more about Capalino here.