Written by George Fontas, Executive Vice President of Capalino+Company
Revenue for cognitive and artificial intelligence systems is on the rise, up 59.3 percent from a year ago, according to International Data Corporation (IDC), with most of that spending going into the private sector.  From Siri and Alexa to Facebook and Google, millions of people are interacting with Artificial Intelligence every day.  Commercial use of AI technology has exploded, while the civic application of these new technologies is now starting to heat up.  This means there is plenty of room for growth in the public sector.
I was recently in Austin for SXSW, where I participated in a panel discussion highlighting policy challenges to the home sharing economy and how government should address these issues.  One of the topics on everyone's mind was the application of cutting-edge AI applications by government.  According to the Center for Digital Government, state and local governments are projected to spend more than $101 billion on IT projects in 2017, making it a profitable time to consider developing AI and other technologies that fill a civic need.
A great example of how big tech companies are working with government to improve public services is IBM Watson's recent partnership with the City of New York.  Earlier this year New York City awarded the company a contract to upgrade the city's 311, non-emergency hotline.  Watson's incredible capacity for speech recognition, machine learning, and pattern recognition is expected to be a game-changer for the city, revolutionizing the way citizens interact with their government at a basic level.  Nearly 36 million New Yorkers dialed 311 in 2016, a record number, and Watson's technology will deliver a whole new way for the city to respond to those calls.  With cognitive analysis and prediction now possible, the City will be able to focus its resources in a more effective manner.  The system will track and analyze every call in real time, delivering faster responses and allowing callers to navigate an extremely complex government system.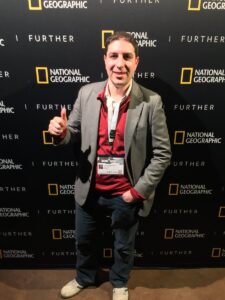 While big players like IBM see that government contracts offer a great opportunity to grow, smaller firms are starting to catch up.  The City of Los Angeles recently partnered with an innovative startup, One Concern, which has developed a technology for predicting the effects of a natural disaster on the city.  This state-of-the-art technology offers a high rate of accuracy and is capable of zeroing in on a single home or street to predict what damage may occur.  When used in advance of a natural disaster, One Concern's technology could easily save thousands of lives and billions of dollars in repairs.
As more and more tech firms and startups enter the "smart cities" space, we'll continue to see enormous growth in this sector and improvements in how we address the most pressing issues facing urban environments.
Are you developing a technology that has public sector applications such as enabling the county, city or state to more efficiently manage its resources, effectively analyze data, or optimize its function?
Contact Executive Vice President George Fontas to learn how we can help you succeed in the New York market at george@capalino.com.
---
Get The Latest From Capalino+Company! Sign up for our free weekly newsletter for a roundup of top news and appointments from New York City and State government straight your inbox every Friday. Click here to subscribe to Affairs+Appointments.